The 3 types of web hosting (and how to choose between them)
12/22/2021 12:00 AM
by Malik Junaid
in Hosting
---
When it comes to hosting a website, you have three options. Which you choose depends on a range of factors, including your budget, how much traffic you expect your site to receive, and how much customization you require. Let's take a look at each in turn.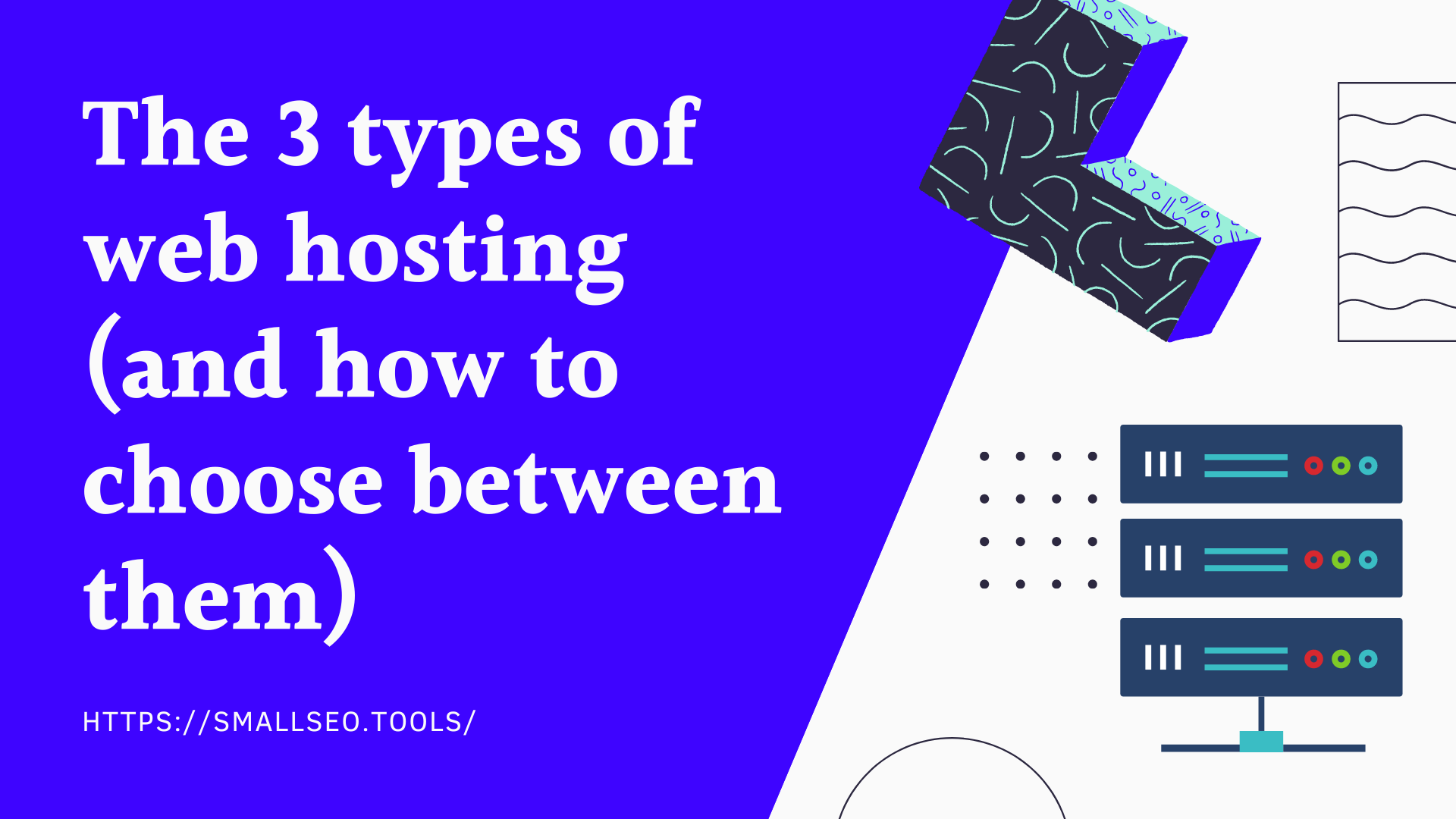 #1 Shared Server
The simplest, cheapest, and most popular choice for beginners: a shared server simply means that you share space with other websites on the same server. It's this sharing that makes the option so cheap, as your website doesn't occupy any dedicated space. This is the first hosting plan that most people will use, and it's perfect for beginners. You won't need any technical know-how, your website will be online in a matter of moments, and you can keep your budget intact.
There are significant downsides to using a shared server, however. Websites will load more slowly because they're using shared bandwidth. They won't be able to cope with a sudden surge of traffic, either. With all of this considered, shared server plans are better for websites that don't experience large volumes of traffic.
#2 VPS
VPS stands for "Virtual Private Server," and it's often considered a compromise between the shared and more expensive dedicated server options. Still, VPS has some unique benefits of its own, making it an appealing prospect for many people, individuals, and businesses alike, regardless of their budgets. You'll still be sharing a server, but your site will have a dedicated portion of that server to itself.
This, of course, means more control and greater flexibility. You'll get more server space, too, and be able to handle more traffic, as well as any spikes. Since you're still sharing a server, though, your site won't be able to accept massive volumes. It will also be affected by traffic to other websites on the server. That said, VPS is a big step up from a shared server. A specialist web design company like ALT creative agency will be able to advise you on the unique needs of your website and whether this "middle ground" option is right for you.
#3 Dedicated server
It stands to reason that the most expensive type of hosting can also handle the most traffic, has no problem with spikes, and offers the most customization and storage of any option on the list. A dedicated server is just that; your site occupies a unique server free from the influence of other websites. This gives you (near) limitless scope for expansion, and if your site enjoys a lot of traffic, it's probably the only option that you can reasonably choose.
Price isn't the only drawback, though. Dedicated servers require technical expertise (or at the very least, you'll need to pay more to have them properly installed) to set up and maintain. They need ongoing maintenance, and if something goes wrong, you won't be able to fix it yourself. As such, they are usually the reserve of bigger businesses.
Do you handle tens of websites and have to check server status manually? Use this: Bulk Check Server Status.