5 Proven SEO Tips for An Auto Repair Shop
09/18/2023 3:46 PM
by Malik Junaid Rasheed
in Local seo
---
Is your repair shop constantly attracting potential customers online? Or have you been struggling to stand out among the sea of auto repair shops in your area?
Well, either way, if you really want to make a mark in the automotive industry, it is time to invest in SEO. The world is becoming increasingly digital and you can't even hope to stay afloat without leaning on digital marketing.
To help you do it right, we'll be sharing all the proven local SEO hacks for auto repair shop. You can use them to get started or to grow your shop's footprint in the digital world.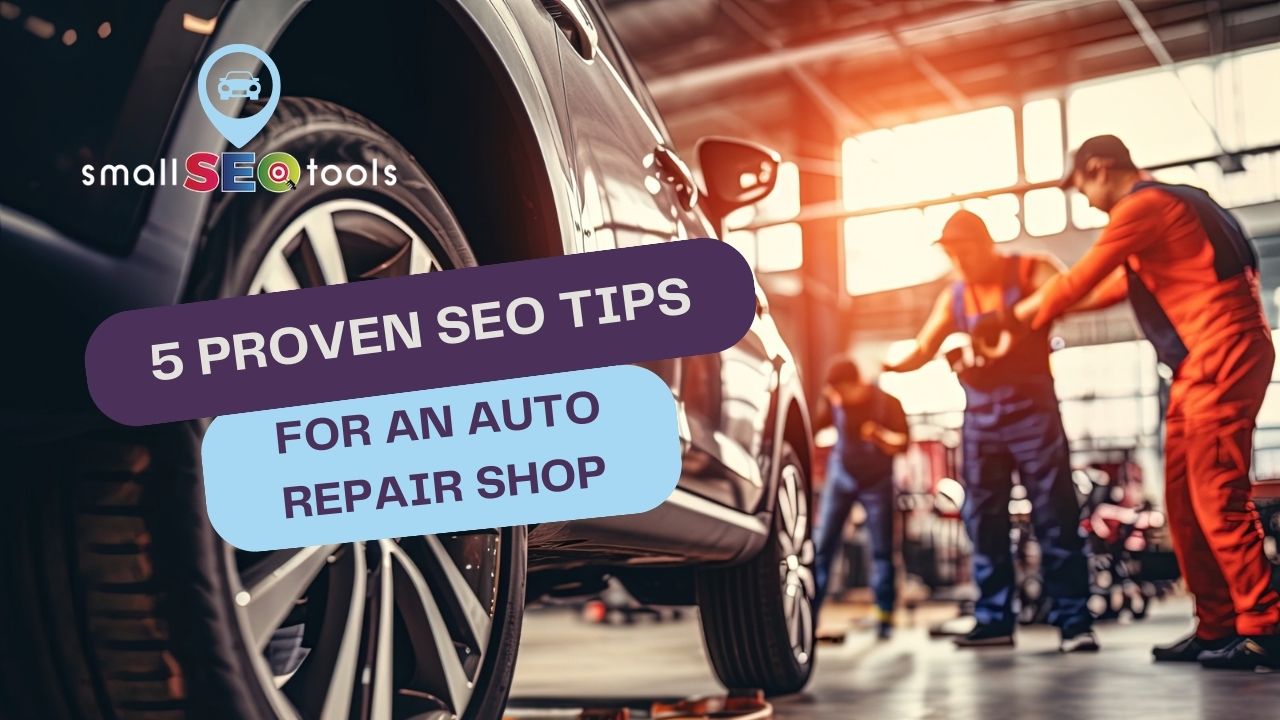 What is Search Engine Optimization (SEO)?
SEO is an abbreviation for "search engine optimization." Simply said, SEO is the act of enhancing your website so that it appears more frequently in Google, Microsoft Bing, and other search engines when people search for: Goods you sell.
The primary distinction between SEO and paid advertising is that SEO entails "organic" ranking, which implies you do not pay to be in that space. To put it simply, search engine optimization is the process of optimizing a piece of online content so that search engines like Google display it near the top of the page when someone searches for something.
Consider it this way. When someone searches for "repair work," they are most likely looking for an auto shop near them. You'd want people to locate your car repair shop if you published an article about auto repair work and services. But to be found by anyone in search engines, you must rank higher than all other websites that mention car repair work. It's not easy, but that's the point of SEO marketing and a good SEO strategy.
Let's take it a step further: The vast majority of online searches start with search engines such as Google. In fact, Google is the starting point for 75% of those queries.
To learn how to rank your content higher on the search engine results page, you must first grasp how search works. Below, we will be covering some local SEO tips that you can use to improve the effectiveness of your auto repair shop SEO.
Why Should Auto Repair Shops Invest in SEO?
The ultimate goal for your auto repair shop is to appear higher in the search results when customers look for your most profitable services on search engines like Google, Bing, and other websites. This is where the application of search engine optimization, or SEO, comes into play for your auto repair business.
To achieve this, you need to optimize your website so it appears at the top of search engine results pagess. This is particularly imprtant for the customers who generate the most revenue for your business. By doing this, you're essentially putting your auto repair services and business page on the map, thus attracting more customers.
However, mastering SEO isn't a simple task. It requires a deep understanding of ever-evolving search engine algorithms. That's why it can be benficial to hire an automotive SEO company. These agencies specialize in appreciating the unique needs and challenges of the auto repair industry. By delegating your SEO needs to these experts, you can ensure that your business is not only visible but also competitive in the digital landscape.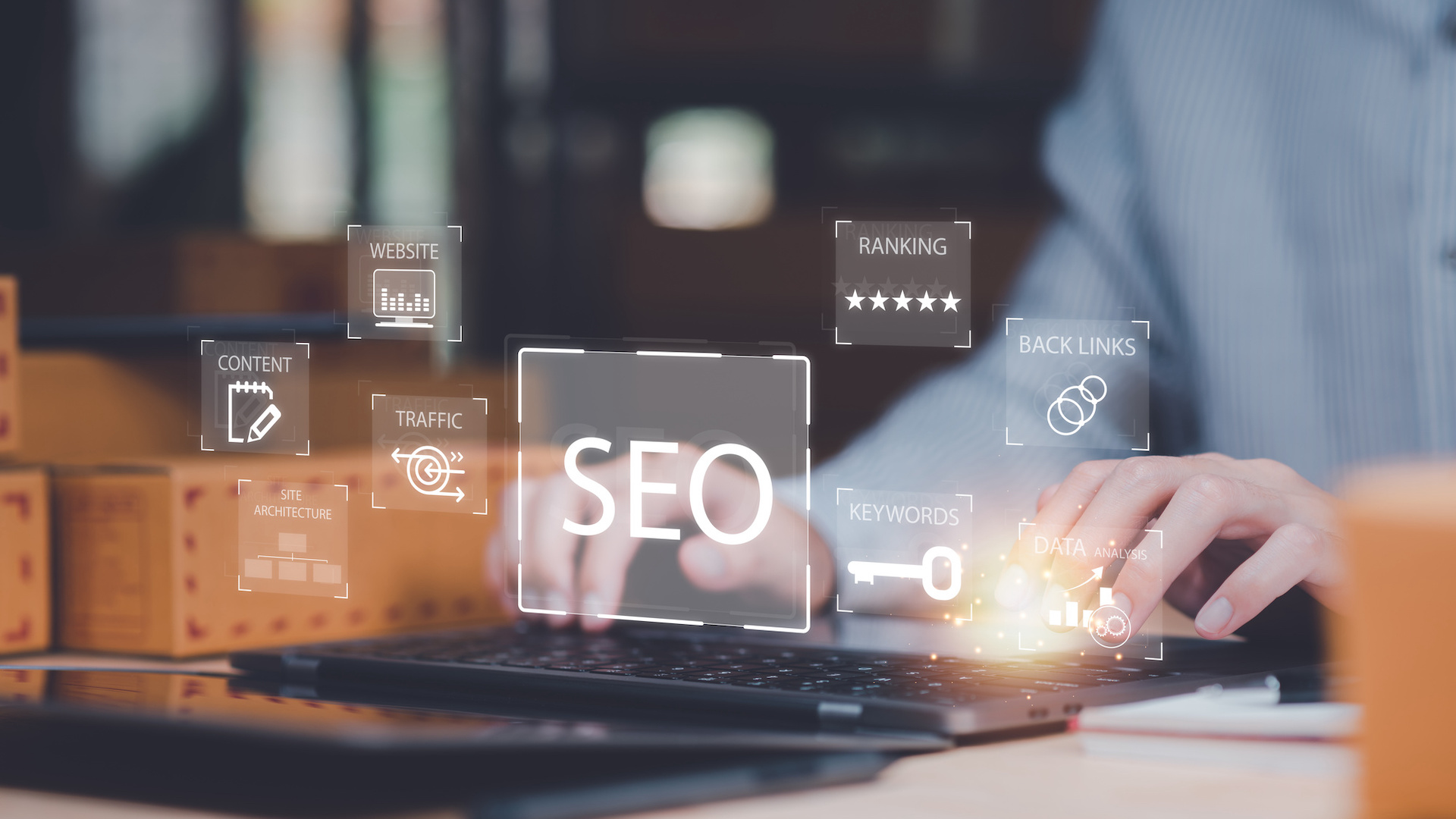 There are many reasons why you need to come up with an SEO strategy to rank in local searches but here are some of the basic reasons:
1. It Increases The Quantity and Quality Of Your Website Traffic
Quality traffic is critical to ensure that your target audience, or the people who are most interested in your items, discovers your brand online. Furthermore, with 80% of buyers conducting product research online, SEO may assist you in ensuring that users searching for keywords connected to your business locate your products and services online.
Because SEO will help you rank higher on search engine results pages, more potential customers interested in your auto repair services will find your brand, resulting in more high-quality traffic to your website for your business.
2. It Increases Your Auto Repair Shop's Visibility and Credibility
Developing brand recognition, awareness, and credibility is critical for establishing a loyal client base for your auto shop that will return to your business while also attracting new potential customers.
With many SEO tactics focusing on content marketing, SEO may assist you in developing informative and useful material that will resonate with consumers.
When customers discover that your content and website assist them by answering their questions or providing a solution to their problems, they are more likely to regard your auto shop as an industry expert, increasing your brand authority and credibility.
Furthermore, SEO boosts your online presence, so more customers will find your auto repair local business and connect with your brand, creating brand recognition.
3. It Boosts Your Long Term Success
The most important advantage of SEO is that it can improve your company's long-term prosperity. Unlike many other forms of traditional marketing, SEO is a long-term and continuous approach.
SEO allows you to stay current with search engines and optimize your website and content to attract clients online.
You can witness the results of your SEO strategy for years after you invest in it.
This means that if you decide to engage in SEO, your business will be able to expand and reach your target audience, as well as increase sales and revenue, helping your company to flourish and reach new heights.
4. It Improves The ROI For Your Marketing Strategy
The ultimate goal of a digital marketing plan is to maximize the return on investment (ROI) for your marketing activities.
Fortunately, SEO can help.
SEO complements other digital marketing methods such as content marketing and online advertising. Utilizing SEO methods can assist visitors to find your marketing campaigns in google search, such as newly developed content, online.
SEO complements other digital marketing methods in order to increase their success and attract more customers through online channels. As a result, your sales and revenue will increase, allowing you to boost your digital marketing ROI.
Proven SEO Tips For Your Auto Repair Shop
Looking for helpful SEO tips that can rank your auto shop higher in search results? Find them below.
1. Research The Best Keywords
To establish an efficient SEO plan, you must first determine which keywords would work best for your organization and its clients. Begin by making a list of your service offerings and any other terms that clients might search for while looking for an auto repair shop to better understand the keywords that bring you more leads.
Once you've determined which keywords would connect with your potential clients, you can conduct additional in-depth keyword research using Google Keyword Planner, Semrush, or another service. These services will also assist you in determining how frequently phrases appear in search results.
You can also set up a free google AdWords account to help you sort through keywords for your auto body repair shop. You can also use Google Search Console and Google analytics for research.
2. Create Valuable Content
Content marketing is an excellent approach to including fresh keywords into your website and local SEO tactics. Once you've determined your keyword focus, begin adding it to any new material you write for your website. Keywords have an important impact on how well your blogs perform and if they appear in search results if you write them.
Content marketing allows you to answer frequently asked queries from your clients. You can write blogs, make videos, or publish suggestions on questions for an auto repair shop to help consumers understand the repair procedure and when to bring their vehicle in for treatment. Good material also increases your credibility and cements your position as an expert in your subject.
You should also set up a blog and add meta descriptions for each post. This will help you stand out from other auto repair shops as well. You should also structure the content on the website of your auto shop properly and add title tags.
3. Optimize Your Google My Business Listing
If you want people to find your car business online, you should start with a Google My Business listing. Because your Google My Business listing and all local listings have a big impact on your Local SEO, you should ensure that they are generated and claimed.
Here's an example for a neighborhood auto repair shop: google my business page automatically. This is such a crucial stage that we've written several blogs about it. "Improve Your Auto Repair Local Listings In One Week" is a blog that will show you how to optimize your GMB listing and others. Citations are any mention of your car shop that contains your name, address, and phone number. The majority of them will also mention your web address and a link to your website. There are two kinds of citations:
Citations that are generic
Citations in a Certain Field
Generic citations are from web directories such as Yelp, Yellow Pages, Chamber of Commerce, and Better Business Bureau, and they list a variety of businesses. Niche citations are directories that are particular to your business, such as the automotive industry. Also, make sure you set up your google business profile carefully.
These directories contain information about the local businesses in your industry, such as labor costs, mechanic qualifications, and waiting room facilities.
4. Post on Social Media Regularly
Social profiles frequently appear on the top page of Google searches for a business, thus including social media in your SEO plan is essential. Getting clients to follow and interact with you is also a terrific method to amp up the effects of your other marketing as you create relationships and trust.
These are the finest Social Media platforms for an auto shop to use when deciding which to use:
Facebook: With the most users on social media, Facebook should be your first focus for local SEO. You may fully customize your profile with your company information, and they offer new features that allow you to advertise your services.
Instagram: With over 900 million monthly users, your auto business should surely consider having a presence on Instagram. An auto business can offer compelling photos of things like car restorations or before and after pictures. You can show off your skills to customers, but make sure to get permission before you post.
YouTube: Google and other search engines adore video, and submitting videos to YouTube increases your chances of appearing first in search results.
Because video is the most favored material from a brand or business, it has a high engagement rate. You should also add online reviews to your social media. Target customers often look for reviews of automotive repair shops before visiting them.
Local SEO is the low-hanging fruit in your internet marketing plan and should be prioritized. The truth is that investing time and money in Standard SEO won't make much of a difference unless you improve your local internet presence. Fortunately, boosting your local listings and posting on social media can cover the majority of your local SEO needs.
5. Invest in Links
Links are also an essential component of SEO for auto repair shops. When you link to other credible sites and they link back to you, Google considers your site to be more trustworthy and approves of promoting it higher in the ranking list. Now, how can you get other websites to link to your site?
Remember Marketing 101: what is one of the most effective ways to spread the word about your shop in your community? Community gatherings! Participating in community activities, or even sponsoring them, allows your website to be easily referenced when those pages or sites discuss the event.
Also, news coverage of the events may provide additional links. Don't forget to advertise these events on your own page, including links to their respective websites. It will benefit both of your sites and assist to build relationships for future events!
Remember to avoid "black-hat" tactics such as linking to spam pages or agreeing to "link for link" transactions. While they may provide an initial ranking boost, Google will discover it, designate it as spam, and your site will fall lower down the ranks.
Furthermore, it will take some time for the algorithm to recognize your links as credible. Simply focus on linking to actual community events, articles in which your staff appears, or even pieces written by your team for auto media.