6 Essential Elements Of Good SEO
04/07/2022 12:00 AM
by Malik Junaid Rasheed
in Seo
---
Search Engine Optimization is an essential part of any web building and online marketing process. Here are 6 essential elements of good SEO.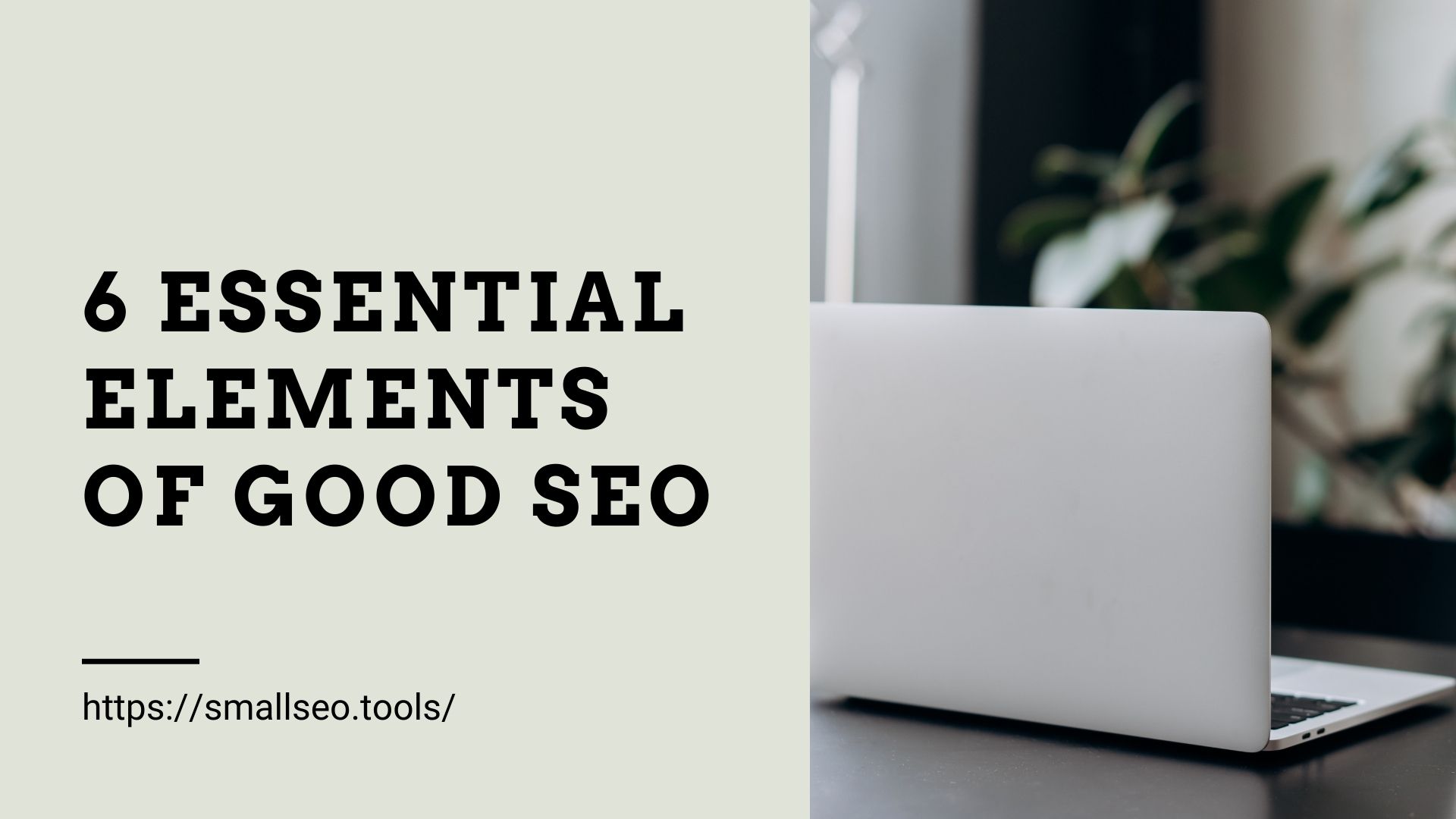 Keyword Research
Companies spend a great deal of effort trying to find the best keyword research tool: and for a good reason. Finding the best keywords to include in online content is one of the most important parts of any Search Engine Optimization process. Keywords are the words that target audience members are most likely to search for on sites like Google.
Accessibility
Websites need to be accessible to the largest number of people in order to rank highly. The World Wide Web Association has helpfully published a set of Web Accessibility Guidelines Follow these guidelines and search engine ranking algorithms will be able to see that the majority of search engine users will be able to successfully make use of a page.
Metadata
Search engine ranking algorithms take website and media metadata into account. Metadata can include information in image files, text within video files and annotations within audio files. Metadata is increasingly important in the Search Engine Optimization world. Metadata should be explicitly helpful.
Quality Content
Gone are the days when backlinking content could be meaningless keyword-stuffed garbage and websites could be optimized without including good quality content. Modern search engine algorithms are incredibly good at sifting through content in order to check how contextual it is. Good quality informational or entertaining writing is essential on any backlinking page or optimized website. If your target audience is not interested in your content then the chances are high that search engine algorithms will rank it poorly.
Mobile Optimization
In 2021 an important milestone was reached. Roughly half of the internet usage around the world consists of mobile browsing, and trends indicate that mobile devices will soon be the dominant kind of hardware for internet access. It should come as no surprise, then, that search engine ranking algorithms are beginning to favour sites that configure well on mobile phones, tablets and smartwatches. If a website is not mobile optimized it will rank poorly on contemporary search engines. Search Engine Optimization must now necessarily include mobile optimization.
Backlinking
Backlinks, which are also sometimes referred to as inbound links, are simply links from one website to another. The destination website receives tangible Search Engine Optimization benefits from being linked to – if it is linked to correctly and from valuable content. Google's search algorithms have consistently rewarded websites that are linked to multiple avenues. This is partially due to the algorithm seeking to rank sites that have been recommended by others or that are part of a network,
Many Search Engine Optimization agencies will commission freelance writers to create content with the express aim of producing valuable backlinks to client websites. As search engine algorithms become more intelligent, the quality of content surrounding a backlink needs to improve to provide truly contextual bedding that appears natural. Machine learning algorithms are able to determine whether an article is contextually appropriate.
To conclude, SEO is essential in making sure your business gets seen and ranks highly in search engine results. The six elements listed in this article are the core factors you need to consider to ensure that you start seeing results from your SEO efforts. The sooner you implement these, the better.