How Can You Create an SEO Strategy to Grow Your Business?
07/05/2022 12:00 AM
by Malik Junaid Rasheed
in Seo
---
Coming up with an SEO strategy on your own can be pretty tricky, and that's because not everybody knows how SEO works or how it can be used in their particular situation. Learning it can take quite a long time, and it can backfire on you. So the best thing to do is bring in a company that offers SEO services UK to help you clearly define your strategy and set your long-term goals.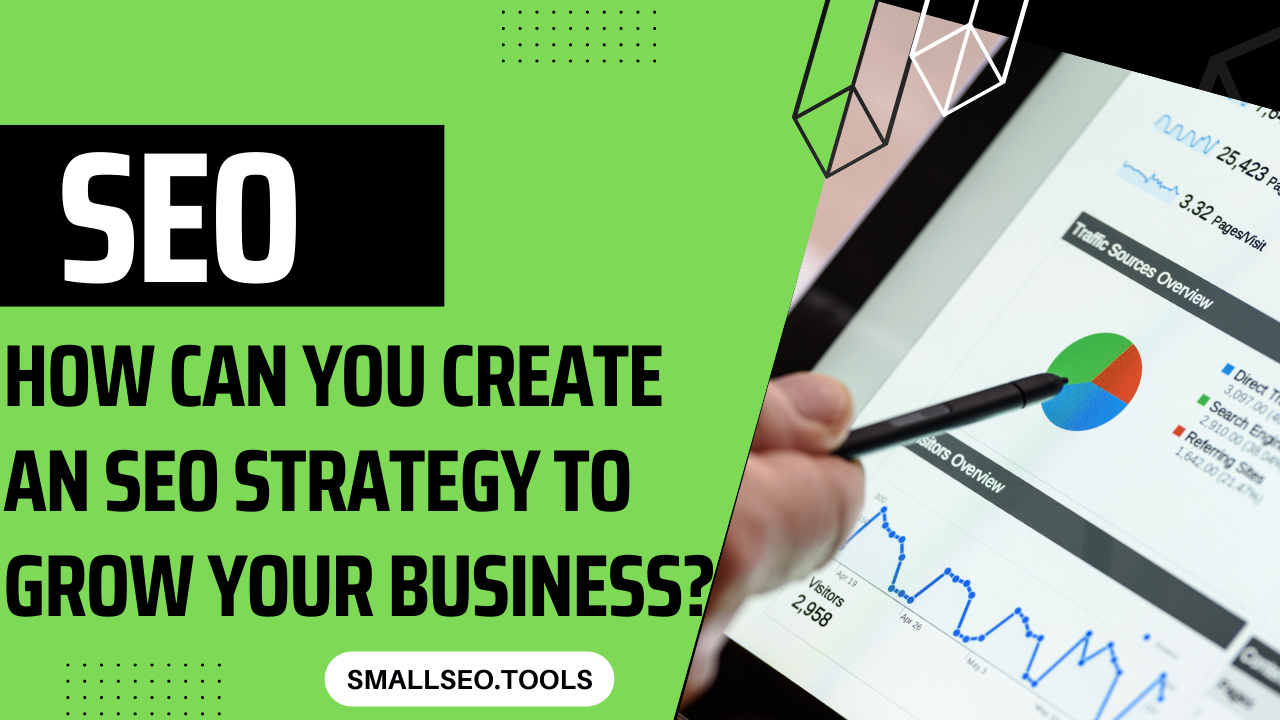 What Is an SEO Strategy?
Search Engine Optimization, or SEO for short, may not be something every business owner is accustomed to. Many may have heard of it, but some may not know what it refers to and how it can help them grow and develop their business. Many business owners and managers think that SEO is just something that refers to how much they can sell or how many clients they can attract. They are partially correct. Although SEO measures their online presence and tells them where they need improving, thus bringing in more clients, it isn't just about how much content they produce or how many likes they've gotten on Facebook. SEO is a highly complex tool that one needs to understand to make it work for them truly. Also, just like any investment in the business, it needs to be carefully planned. That's why coming up with a strategy is key.
An SEO strategy is a detailed plan that will help the business understand its weak points and how it can improve them. That's because such a strategy doesn't just tell a business owner what to do to help them grow. And it also helps them better understand what they have already done and where things have gone wrong for them. This is why any strategy should begin with a careful evaluation of the business's current standing SEO-wise. That means analyzing how many people are interested in the company, how many visit its website, and what the company is most associated with. This way, anybody that wants to build such a strategy will be able to, based on actual, hard numbers.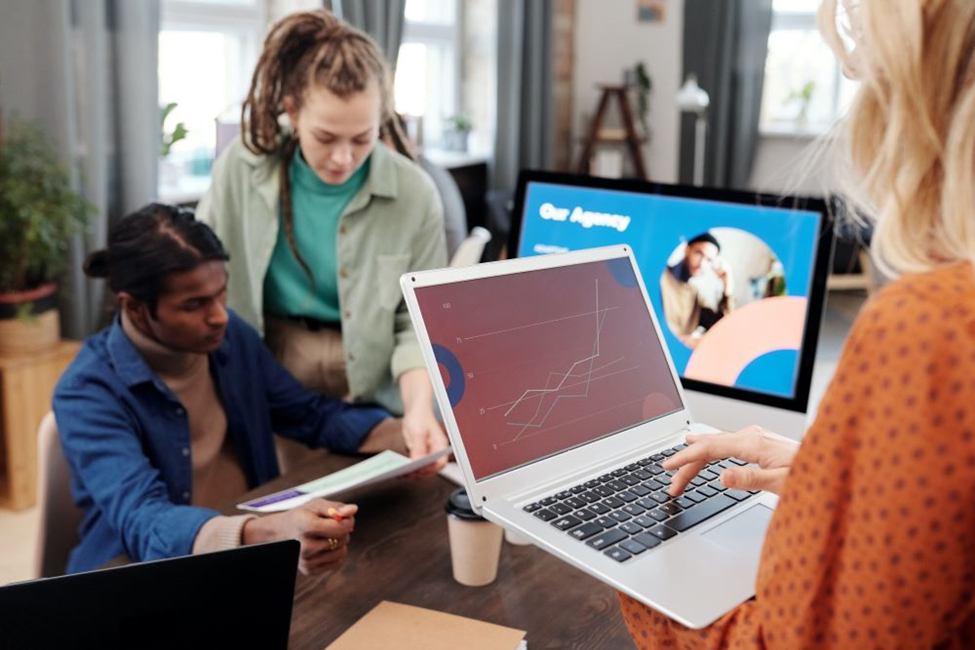 Any SEO strategy has a well-thought-out plan of how the company can grow in visibility across multiple platforms. Sure, having a Facebook page is good. But it isn't enough. Exposure is everything in today's economy, and getting it is where many businesses "drop the ball." So the strategy developed based on the business's current standing needs to be long-term. Yes, it can be broken down into more manageable, short-term tasks, but the general strategy must have a long reach into the future. That's because such a strategy doesn't just cover how you produce your content. It also helps you define how you interact with potential clients and how you should approach future expansions in this area.
What Does an SEO Strategy Contain?
Firstly, an SEO strategy contains a very detailed analysis of how the business has been performing up until the moment of the creation of the strategy. This is because people in marketing need to know what a company is known for and what it can use to improve its image and online reach. So the content generated up until that point is carefully scrutinized, and then detailed reports are created according to the data gathered. These reports are used to identify what the company is most usually associated with and then compare those elements with others from other companies. This is how any business owner or manager can come up with a list of topics he and his company need to take a closer look at.
The second thing in an SEO strategy is researching keywords that will be used in your future content. Any company that wants to get more visibility online needs to generate content. That content can be anything from blog posts to social media posts to podcasts. It is essential to know how to create this content to make it more visible. This is where keywords come in. These keywords are basically what people search for when they look up your business online. They are what your potential customers associate your company with. So, to make sure that your business attracts more clients, you should always make sure that you use the right keywords. This way, the content you produce can be easily found, and it can lead people back to your shop or website.
After selecting and researching your keywords, your next step in developing an SEO strategy is to set your goals and Key Performance Indicators, or KPIs for short. This is very important because this is where and how you will see if your strategy is successful or not. But don't get too carried away. Set realistic goals for yourself and your business. Some business owners think that just because they found some keywords that work for them, they can use those many times in their next blog post, and the clients will start rolling in. That's not how it works. A strategy like this isn't something you can use for overnight success. These strategies are meant to help businesses in the long run. So make sure that you set fairly reasonable goals for yourself, and check the KPIs regularly to see how much closer to those goals you are.
Can You Change a Strategy Once Created?
Sure you can. Strategies aren't something firmly set in stone. Granted, you shouldn't make drastic changes overnight, but you can tweak it as you go along. For instance, if you find that some of your goals have already been reached, you can set new ones for the same strategy. Also, you can improve on it or come up with different tasks within the strategy if you consider not getting the desired results.
How Can SEO Services UK Help You Develop a Strategy?
SEO isn't something that just anybody knows how to do or use. Sure, there are some courses one can take to learn more about what SEO is and how it can be used, but most business owners don't have the time for that. That's because SEO requires a lot of attention and time, and it is also constantly evolving. So they would have to try and keep up with the changes. So the next best thing for any business owner that wants a solid strategy is to hire another company that can provide SEO services UK for them. This way, they can ensure that the people handling the strategy are professionals and know what they are doing. Plus, it helps them free up valuable time they can now dedicate to other tasks within the company.
Bringing in a company that provides SEO services UK means that you will have to allow them access to whatever you have done that far. That means that they will need access to all of your files regarding marketing for them to get a clear image of what they are up against. Then, they can start analyzing your business and finding solutions for your weak points. All of these can be included in a strategy the same company can implement.
Is Finding a Company That Offers SEO Services UK Hard?
Well, technically speaking, finding a company that offers SEO services UK isn't necessarily complicated. It all depends on what you are looking for and what you are willing to invest. For instance, many people start searching for such a company by simply searching online. This is a good starting point, as it can give you an idea about what is available on the market. But it would be best if you didn't stop at the first result you get. That company may be the biggest in the business, but it may not be exactly what you are looking for. The best thing to do is do some research about what such a company does and then start picking out the results you get. You may find that there are a lot of companies out there that offer similar services but at very different price ranges.
Another thing one should remember when looking for a company that offers SEO services UK is always to make sure that they pick one that can help them when they are bigger. The goal of hiring such a company is to find a long-term partner to help you grow and develop your business. But just because you expand doesn't mean you will stop needing them. SEO is a process, so it never stops. This means that you will have to have a company that can help you even when you exceed your goals. That's because not all of these companies can handle big clients. Some don't have the manpower, while others refuse to work with big companies. So make sure that you find somebody that can offer you scalable services for a long time.
Is Hiring Such a Company Expensive?
Well, it all depends on the services you want and on how much one considers expensive. For example, hiring such a company to provide 24/7 support and services can be costly. But if you hire them to develop a strategy for you and keep to the recommended services, your investment can be returned very quickly.