How to Find the Best SEO Firm to Help You Grow Your Business?
10/07/2021 12:00 AM
by Malik Junaid
in Seo
---
Most small and medium-sized online businesses bank on SEO firms to deliver SEO benefits to their businesses. Indeed, you cannot run a successful online business today without being mindful of your SEO practices. SEO is complex, and you need an expert to help you come up with the best practices. But, not all SEO firms deliver good results. In this article, you will learn how to identify the best SEO firm for a fruitful ranking of your business on search engines.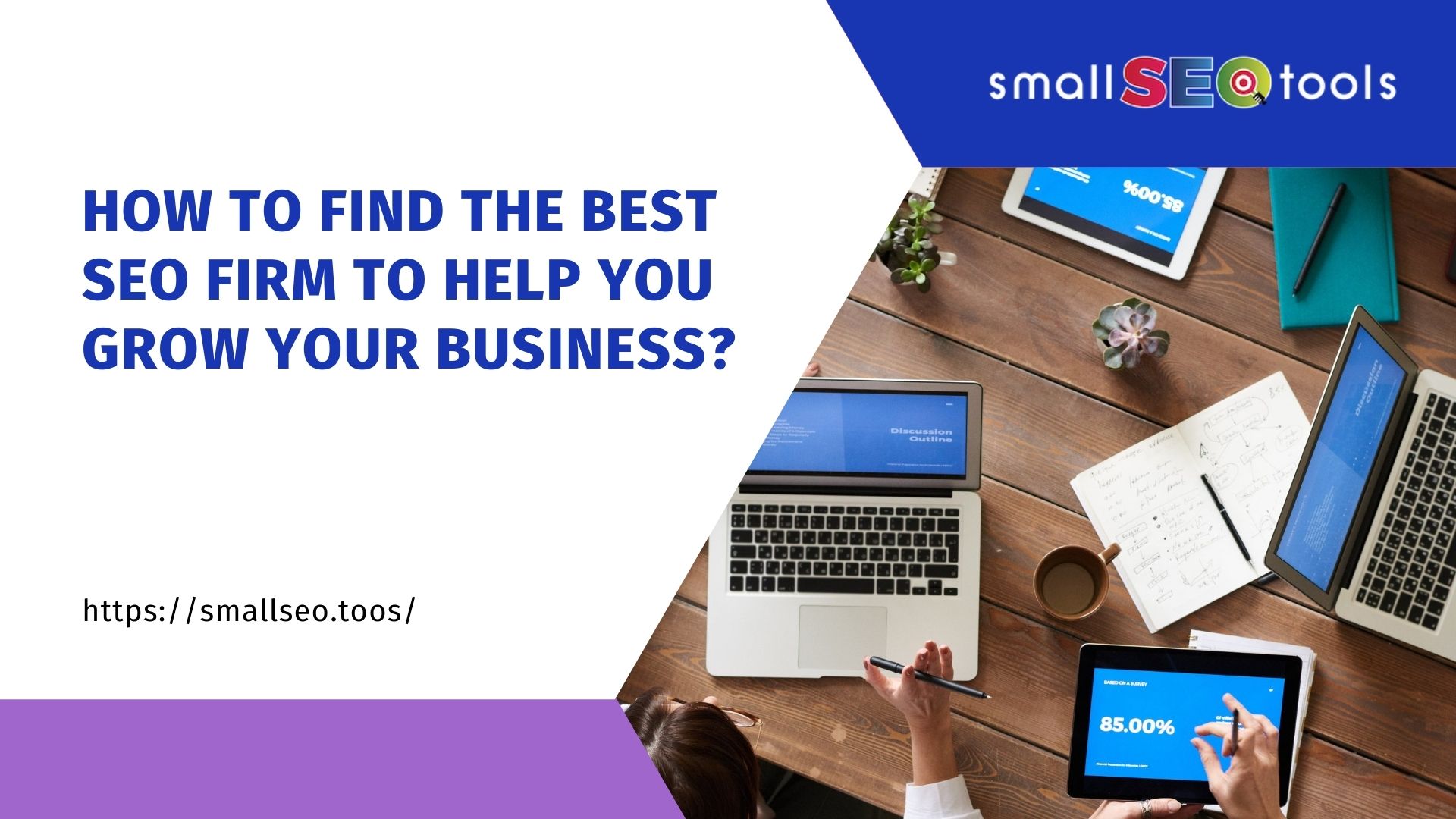 What is The Role of an SEO Firm?
SEO firms partner with businesses to boost their visibility on search engines. When you have a higher search engine visibility, you get more traffic to your website, thus more growth and sales. The roles of an SEO firm include:
Researching and analyzing the websites and the target markets.
On-page and off-page services, such as link building services, creating content for websites.
Offer communication and updates regarding the websites.
Tips for Choosing the Right SEO Firm for Your Business
1. Check the Strategies It Adopts
A good SEO agency must follow a rigorously tested process to deliver good results. A firm that has worked with more clients has become better and better with time. It has applied various strategies and realized one that works perfectly. It would be best if you enquired about the process a firm follows to achieve the best results.
2. A Diverse Team of Experts
SEO is quite complex and requires different levels of expertise for the proper execution of the practices. There are different aspects of SEO and one person cannot know it all.
A firm with a large team that works together to deliver good results. A competent SEO firm is willing to let the public know their team of experts.
3. An Impressive Client Portfolio
Crafting SEO strategies that deliver good results from ideation to execution is quite a long process. Although it takes time and commitment, good SEO firms are not afraid to show the clients who they have worked for before and the results achieved. A firm that does this shows they are experienced and have confidence in their output.
4. Customer Reviews
One of the ways you can tell a firm's performance is through the case studies and customers they have served before. An impressed customer would not mind leaving a testimonial. So, while looking for a good SEO firm to work with, always read the reviews from past clients on the firm's website.
5. The Firm Should be able to Align with Your Goals
Be clear with the firm about your SEO campaign goals. A good SEO firm should craft a strategy that will enable you to achieve your goals.
Working with a good SEO agency will help your business grow. From generating website traffic to more leads, and revenue growth, among other benefits, are the reasons you should hire an SEO firm. However, ensure you are working with the best SEO firm. Not all SEO firms out there deliver good results. Take note of the above strategies when looking for an SEO firm to work with.