Results
#
Keyword
Keyword Length
Word Count
Long tail keyword and lsi keyword generator tool is one of the most in demand tool by content writers who optimize thei content for SEO. This keyword tool helps you create long tail keywords along with LSI keywords to give you the best and unique list for content writing on a particular topic. Try using different options to generate as many keywords as possible.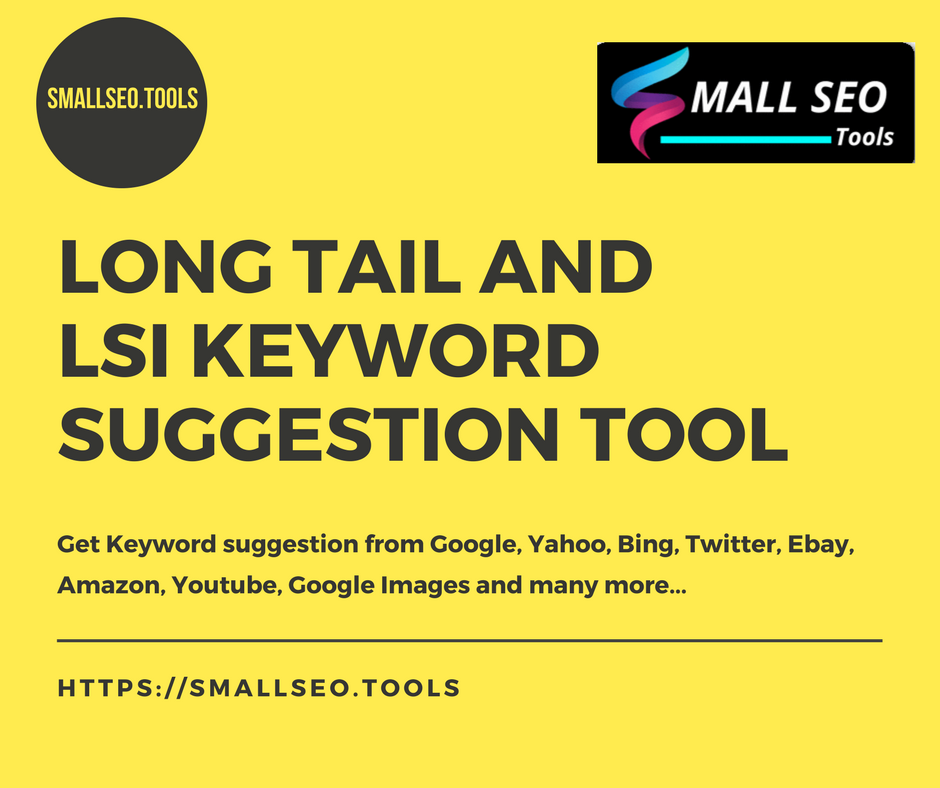 How this Keyword Suggestion Tool Works?
Do not get confused with the options you see. If you do not understand the tool in detail you can just enter keyword and click on Start to generate the keywords. The Advance use of the tool is explained below:
Lets suppose you Input the Keyword:
cat

If you choose Prefix / Suffix Types: Numbers
(It will try get more number based keyword results - Try to see next pages: Numbers based may come on next pages.)

Suffix Output:
cat 308 specs
cat 0 to cat 1 adapter
cat 2017
etc..
Prefix Output:
308 cat specs
2017 cats
1 cat year
etc..

Prefix / Suffix Types: Alphabets
Now alphanumeric results are mostly avoided and you will receive only keywords containing letters
etc...